21st Century 49+ List of Soft Skills and Hard Skills
What is the difference between the soft skill and the hard skill?
Soft skills and hard skills are different from each other. They are quite different. It is important to know the difference between writing them into your resume. Sometimes we can not distinguish them because of a tricky difference between them. In this section, I will explain the main difference between the soft skill and the hard skill.
What is a Hard skill?
Hard skills are any technical skill and the knowledge to perform a specific job. Hard skills are learned from the institute and training institute or any educational institute. An example of a hard skill is a computer program or learning any skill. Hard skills are usually measurable and quantifiable making them easy to assess.
What is soft skill?
Soft skills are any personal attribute or trait. Soft skills cannot be measured or do not quantifiable skill. It is the traits of a man or woman. Examples of soft skills are leadership skills, problem-solving skills, communication, time management, and adaptation skill. Soft skills can be gained over time. It cannot be achieved in a single day. Soft skills are very important in any workplace to be successful.
What are the hard skill needed for the job:
The type of hard skills needed for a workplace depends on the type of organization. In the modern world most the organization need digital skills. They are hard skills. The main hard skill in the workplace are as follows;
Information Technology:

Programming languages,
Database management,
Network security, and
Software development.

Healthcare:

Medical coding,
Patient care,
Surgical procedures
Pharmacology.

Finance:

Accounting,
Financial modeling,
Investment analysis,
Risk management.

Engineering:

CAD (computer-aided design),
Technical writing,
Project management.

Marketing:

Social media management,
Data analysis,
Market research,
Search engine optimization (SEO)

Familiarity with project management software such as Asana or Trello
Technical writing and documentation skills
Mastery of graphic design software like Adobe Photoshop or InDesign for creative roles.
What is the digital hard skill?
Programming languages:
Web development:
Database management:
Cloud computing:
Cybersecurity:
Wedge of information security protocols
Artificial Intelligence (AI) and Machine Learning (ML):
Digital marketing:
Data analytics:
User experience (UX) design:
Project management:
What are the twenty-first century must need hard skills:
In the 21st century, some of the most in-demand hard skills include:
Data analysis and management
Coding and Programming
Digital Marketing
Cloud computing
Artificial intelligence and machine learning
Cybersecurity and information security
Mobile app development
Social media management
Video production and editing
Project management
UX/UI design
Graphic design
Sales and marketing
Web development
Internet of Things (IoT) development and management
Blockchain development and management
Virtual and augmented reality development
Data visualization and reporting
Network Administration
Artificial Intelligence:
Cybersecurity:
Data Analytics:
Mobile Application Development: User Experience Design:
Virtual and Augmented Reality:
Blockchain:
Robotics:
Data Analysis and Interpretation:
Mobile Application Development:
Project Management:
Sales:
Supply Chain Management:
Content Creation:
Video Production:
Quality Control and Assurance:
Financial Analysis and Forecasting:
Data Science:
Search Engine Optimization (SEO):
Foreign Language Proficiency:
Creative Thinking and Innovation: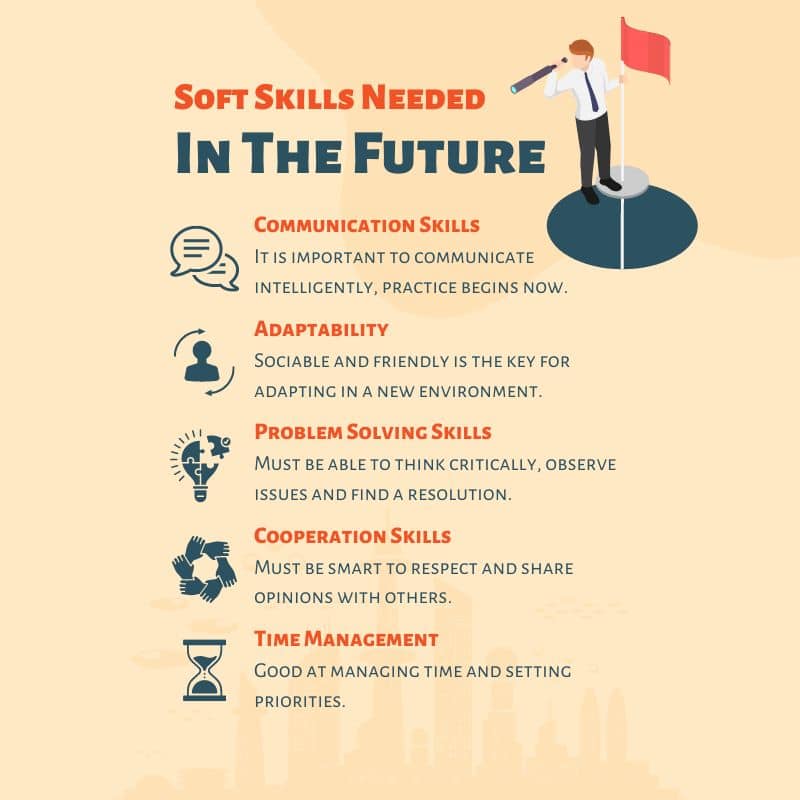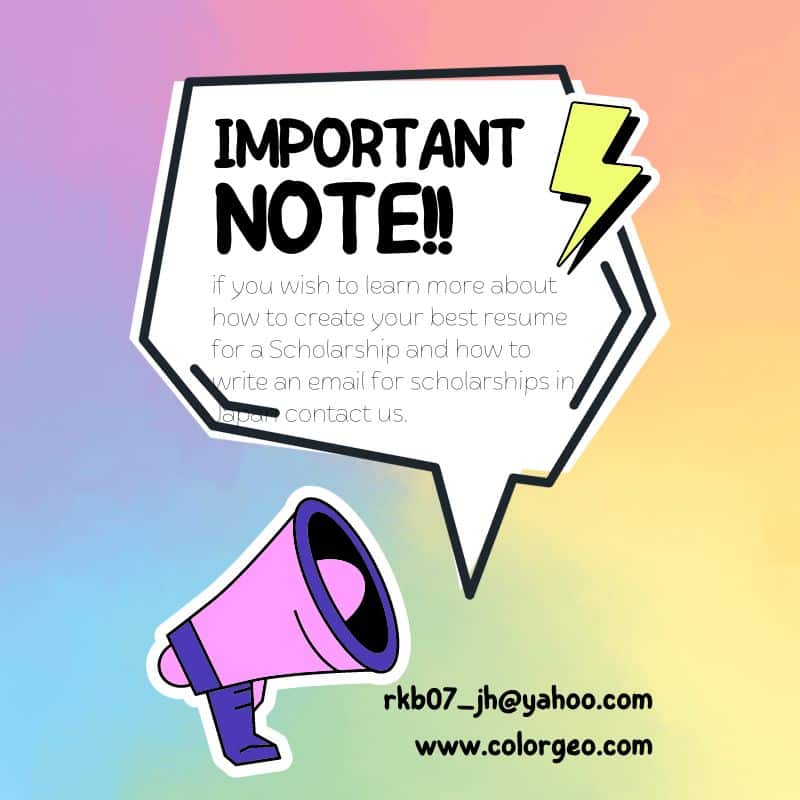 List of soft skills that students need for a job in the 21st Century:
Soft skills for a student's resume are essential to getting a job. These are not transferable skills. Students should focus on writing the best CV for their careers.
In this section, I will provide you with a list of soft skills that students need to learn at the start of their careers.
Communication:
Time management:
Adaptability:
Collaboration:
Critical thinking:
Emotional intelligence:
Leadership:
Creativity:
Communication skills:
Networking:
Cultural awareness:
Positive attitude:
Personal motivation:
Perseverance:
Conflict resolution:
Emotional regulation:
Decision making:
Presentation skills:
Digital literacy:
Customer service:
Negotiation:
Goal setting:
Teamwork:
Active listening:
Multitasking:
Introspection:
Resilience:
Transforming conflict:
Taking risks:
Personal motivation:
Knowledge Digital:
Adaptability:
Attention to detail:
Positive attitude:
Sales skills:
Teamwork:
Critical thinking:
Customer service row:
Intercultural Competence:
Networking:
Creativity:
Conflict Resolution:
Cultural Sensitivity:
Persuasion:
Public Speaking:
Teamwork
Time Management:
Initiative:
Adaptability:
Entrepreneurship:
Empathy:
Conflict Resolution:
Trust:
Patience:
Flexibility:
Analytical Skills:
Collaboration:
Customer Service:
Strategic Thinking:
Emotional Intelligence:
Leadership:
Business Skills:
Strong work ethic:
Critical thinking:
Persistence:
Self-motivation:
Research skills:
Organization:
Patience:
Flexibility:
Consistency:
Positive reinforcement:
Self-care:
Innovation:
Cultural competence:
Positive attitude:
Reflective practice:
Humor:
Respect:
Openness:
Perception:
Curiosity:
Patience:
Tolerance:
Negotiation:
Language skills:
Global thinking:
Intercultural competence:
Resilience:
Engineering:
Financial Management:
Academic Agility:
Ethics:
Dexterity:
Passion:
What is Elon Musk's list of soft skills:
Visionary leadership:
Risk:
Responsive ability:
Communication skills:
Adaptability:
Technical expertise:
Strategic thinking:
Passion and commitment:
Team building:
Attention to detail:
Emotional intelligence:
Assertiveness:
Sales skills:
Time management:
Perseverance:
Openness:
Confidentiality:
Leadership:
What is Sheikh Hasina's list of soft skills:
Sheikh Hasina, the current Prime Minister of Bangladesh, has many notable soft skills including:
Communication:
Leadership:
Resilience:
Diplomacy:
Empathy:
Strategic thinking:
Consensus:
Time management:
Adaptability:
Foresight:
Culturally sensitive:
Modesty:
Conflict resolution:
Negotiation:
Connection:
Openness:
Public Speaking:
Creativity:
Decision making:
Emotional Intelligence:
What is

Khaleda Zia's

list of soft skills:
Leadership ability:
Communication:
Confidence:
Vision:
Resilience:
Strategic thinking:
Diplomacy:
Decision making:
Connection:
Persuasion:
Adaptability:
Negotiation:
Courage:
Team Building:
What is Mahatma Gandhi's list of soft skills:
Mahatma Gandhi is widely recognized for his exceptional leadership and communication skills. Here are some of his famous soft skills:
Communication:
Empathy:
Conflict resolution:
Leadership:
Nonviolent Resistance:
Patience:
Self-discipline:
Introspection:
Strategic thinking:
Tolerance:
Humble:
Perseverance:
Positive attitude:
Respect:
Mental awareness:
Team spirit:
Foresight:
Willingness to learn:
Intelligence:
What is Nelson Mandela's list of soft skills:
Nelson Mandela is an outstanding leader possessing many important soft skills. Here are some soft skills that he is especially known for:
Active listening:
Compassion:
Conflict resolution:
Courage:
Forgiveness:
Modest:
Patience:
Persuasion:
Tenacity:
Vision:
Diplomacy:
Empowerment:
Flexibility:
Integrity:
Communication skills:
Leadership:
Problem-solving:
Self-awareness:
Teamwork:
Tolerance:
What is

Albert Einstein

's list of soft skills:
Creation:
Curious:
Flexibility:
Humility:
Independence:
Problem-Solving:
Perseverance:
Self-discipline:
Simplicity:
Communication:
Openness:
Adaptability:
Foresight:
Collaboration:
Persistence:
Empathy:
Critical thinking:
Leadership:
Integrity:
What is

Stephen Hawkin

's list of soft skills:
Perseverance:
Creation:
Communication:
Openness:
Humble:
Foresight:
Critical thinking:
Adaptability:
Tenacious:
Curious:
Strategic thinking:
Cooperation:
Adaptability:
Patience:
Empathy:
Innovation:
Leader:
Moral:
Focus:
What is

Charles Darwin

's list of soft skills:
Curious:
Openness:
Perseverance:
Meticulous:
Patience:
Communication:
Adaptability:
Critical thinking:
Creativity:
Humility:
Empathy:
Cooperation:
Adaptability:
Self-discipline:
Trust:
What are

Elon Musk

's Hard skills?
Engineering:
Computer programming:
Physics:
Finance:
Leadership:
Marketing:
Project management:
Entrepreneurship:
Design:
Innovation:
What are digital hard skills?
Computer programming:
Software development:
Business management:
Technical expertise:
Innovation:
Programming:
Mathematics:
Business strategy:
Data analysis:
Communication:
Project management:
Financial management:
What hard skills do geology students need:
Fieldwork:
Analytical skills:
Geological mapping:
Mineralogy:
Petrology:
Structural geology:
Geophysics:
Stratigraphy:
Sedimentary:
Paleontology:
GIS and remote sensing:
Field engineering:
Mineralogy and petrology:
Geochemistry:
Hydrology:
Paleontology:
What Hard skills do disaster management students need?
Risk assessment:
Contingency planning:
Geographic information system (GIS):
Communication system:
Logistics:
Engineering:
Crisis management:
Financial management:
Research and Analysis:
Risk Assessment and Analysis:
Contingency Planning:
Response Management:
Communication:
Technical knowledge:
Disaster recovery:
Incident command system "ICS": The ability to use ICS to manage disaster response and coordinate the efforts of multiple agencies and organizations' offices.


---
---