Honorable V.C. of Patuakhali Science and Technology University, Prof. Dr. Swadesh Chandra Samanta, delivered his speech as a Chief Guest of the program workshop on the "Development of outcome-based curriculum organized by the Faculty of ESDM Dated 25 May 2021" and inaugurated the 2-days, day-long program event in this covid-19 situation at PSTU campus. The program held maintaining the social distance with proper sanitation abiding the rules of safe health of Govt. of Bangladesh. In the workshop Special guest Prof. Dr. Ahmed Parvez and chaired by Prof. Dr. Md. Shahidul Islam, Director, IQAC, and the senior and junior teacher were present held at the PSTU agriculture conference room. Honorable VC stated that an outcome-based curriculum is very important for the faculty of Environmental Science and Disaster Management because the employer may have asked the graduate whether they develop their curriculum as outcome-based or not. Bangladesh Govt. recently focus on the university to develop their curriculum with an outcome-based to make the graduate a skilled citizen for the wellbeing of the nation of Bangladesh. Outcome-based curricular deals with the skill of the job seeker.
In Bangladesh, foreign experts are getting money from Bangladesh. Graduates are losing dollars not to make them skilled proposed by the employees of Bangladesh, not only in agriculture but also in other sectors. Hence the outcome-based curriculum needs to develop here in the faculty of Environmental Science and Disaster Management. Experts usually ask for a unique idea regarding the education or other sectors.
Not only Environmental Science and Disaster Management (ESDM) but other faculty focused mainly on theoretical study but few practical work. We need practical learning, not only the theory. At Khulna University, the undergraduate students are doing excellent research. Hence, we need an outcome-based curriculum for more practical and more socially engaging learning.
The lab needed to get more instruments and all the teachers should ask for the instruments and requests for the scientific instruments and make a procurement if you really need the instruments. Unless the university can use the proposed money, then Bangladesh Govt. will use that money for the other purpose, like, Covid-19. What is the outcome-based curriculum? What are the students able to do? This is the vital question now.
The curriculum is a plan in a discipline and a time frame that makes a professional learner. A curriculum design should make and review periodically and every four years must need to review a curriculum and all the faculty members should involve and even the students can take part in the development process.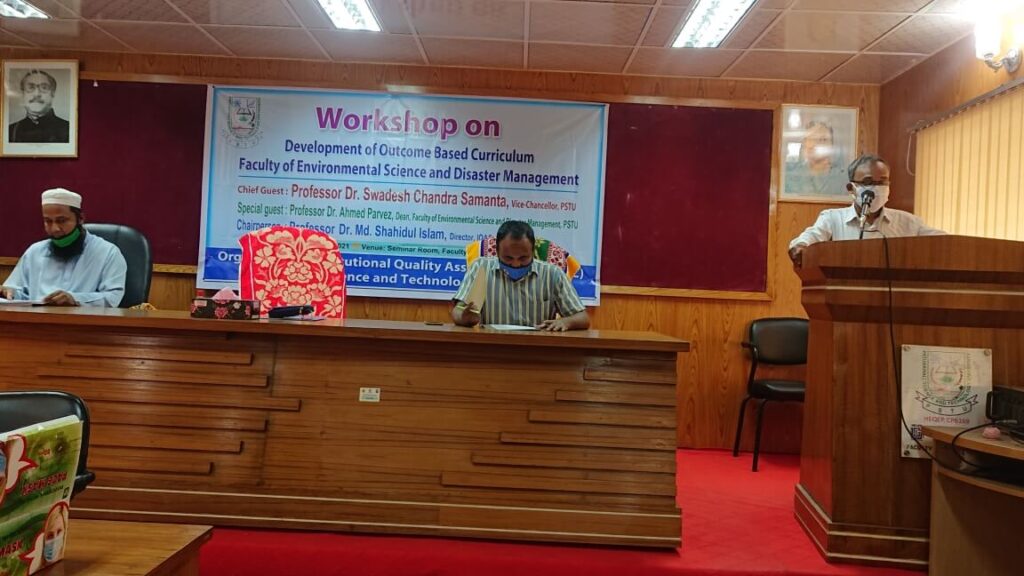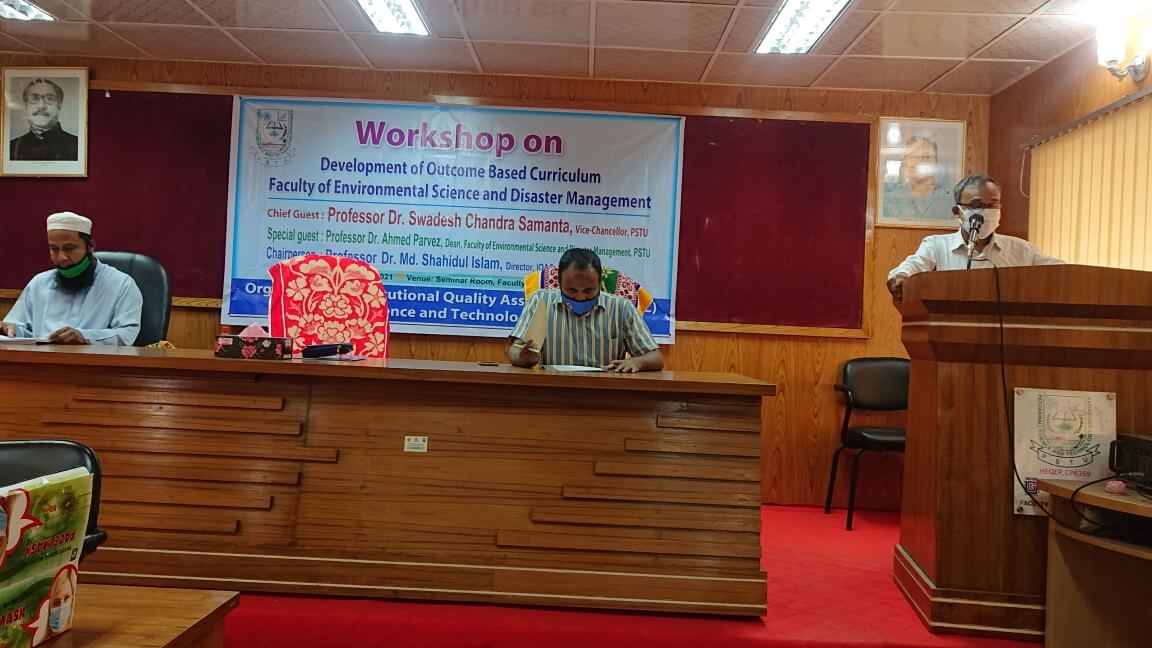 Please follow and like us: