Dried fish consumption tendency in the coastal area of Bangladesh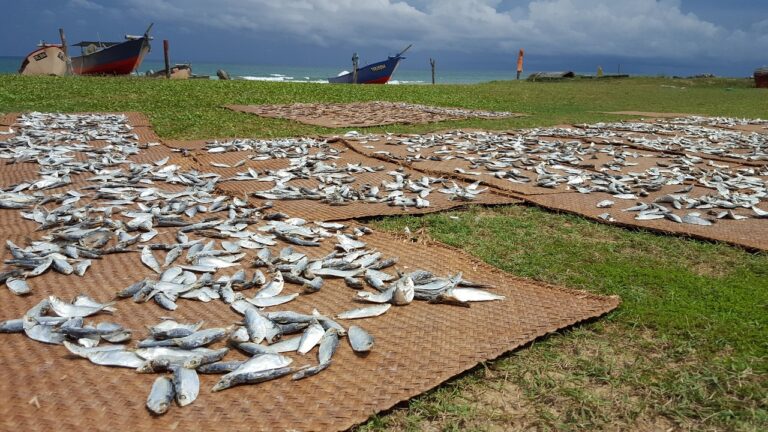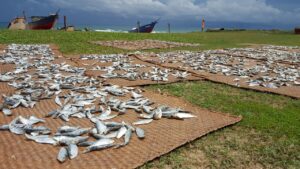 Dried Fish
Consumption and

Production in Bangladesh

Do you like dry fish to eat? Some people don't like any dry fish to eat or even to buy. They don't like to feel any smell coming from the dried fish. That smell or odor is so disgusting for them that they just keep themself outside of the dried fish production area and avoiding to consume.

Bangladesh is very most popular in the world for producing dried fish. Dried fish is one of the Natural resources in Bangladesh from the Bay of Bengal. The main location for dried fish is Cox`s Bazar and Chittagong. People are exporting dried fish to the world. The tendency of eating dried fish is very important to know because we see some people who don't like dried fish, like me.

So, is there any study related to this result? How many people like dried fish? Who are the people interested more eating dried fish? Did you think? What type of dried fish is eating the maximum quantity? Here is a study. This study is conducted by Dr. Sazedul Hoque, Faculty of Fisheries, Patuakhali Science, and Technology University.

His study shows the tendency of consumption of dried fish, especially in the coastal region of Bangladesh. Fish and fishery are products, is a traditional common daily diet of the people of Bangladesh. It gives nutrition. It is less expensive to produce. In Bangladesh, dried fish consumption varied on sites, species, and consumer choice.

Study shows that the consumption tendency of common five dried fish is Bombay duck,  Ribbon Fish, Silver Jewfish, Shrimp, and Chinese pomfret found maximum in five distinct Cox`s Bazar, Chittagong, Bhola, Patuakhali, and Khulna.

The study showed that the tendency of consumption of dried fish is maximum in Cox`s Bazar,  then Chittagong and other distinct.  Of the five dry fish Bombay duck is the highest consumption amount. It is around 82% of people like this followed by Ribbon Fish of 81%.

The people in the Khulna region like mostly dried Shrimp. Among the non-consumer of dried fish is the maximum in Khulna district.  In this study, the result shows the maximum consumer for dried fish is located in Cox's Bazar then like Bombay duck maximum then Ribbon Fish.
---
More You may like
---