Heavy Minerals and Iron Deposits in Bangladesh
Beach Sand Heavy Minerals (HM) is a placer deposit (accumulation of minerals during sedimentation) of heavy minerals eg. zircon, ilmenite, or rutile on a contemporary or ancient beach or along a coastline (Fig. 1).
Specific gravity: >2.9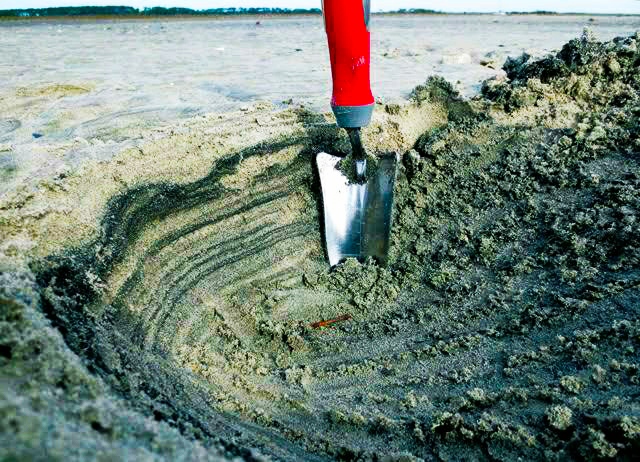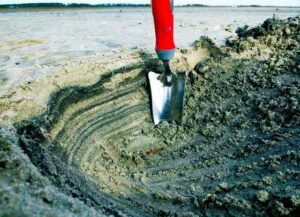 Investigation started: in 1961 by the Geological Survey of Pakistan around the Cox's Bazar sea beach area and a number of precious heavy minerals were identified.
Location: Seventeen placer deposits are found where fifteen are in the Cox's Bazar-Chittagong sea beaches and nearby offshore islands. Seven are from the Cox's Bazar-Teknaf sea beaches, seven from Maheshkhali Island, one each from Matarbari, Kutubdia, and Nijhum islands, and Kuakata.
Reserve: All the seventeen deposits include;
Raw sand: 20.5 million tons.
Heavy minerals: 4.4 million tons.
Economically important heavy minerals: ilmenite, magnetite, zircon, rutile, garnet, leucoxene, kyanite and monazite.
Total stock: 1,761,000 tons.
Uses of

Heavy Minerals

:

Zircon: 60% used in foundry-facing works, 15% in the manufacture of zirconium metal, alloys, and chemicals. Extensively used in refractory products and in the manufacture of glass.

Rutile: As raw material in the pigment industry and in welding rod coatings.
Ilmenite: It is a source of TiO2 which is used chiefly as white pigment. Extensively used in welding rod coatings.

Garnet: 90% of the total production is used in the manufacture of emery cloth, paper, wheel, and grinding stones.

Magnetite: As a source of pig iron, which is the primary material for the production of cast iron, wrought iron, malleable iron, and the many varieties of ordinary and special steels.

Monazite: A source of rare-earth metals and thorium.

Leucoxene: As a substitute for rutile with the increasing demand for TiO2 material.

Kyanite: As a source of aluminum and in the manufacture of refractory and foundry products.

Iron Ores: are rocks and minerals from which metallic iron can be economically extracted.

Formation: They formed from the chemical reactions that combined iron and oxygen in marine and fresh waters. They are usually found in the form of magnetite, hematite, goethite, limonite, or siderite where hematite and magnetite are most important.

Origin: Sedimentary rock.

Geologists said that only five countries including Brazil, the United States, Canada, Sweden, and Australia mine the magnetite iron ore.

The country's first magnetic mine or iron ore was discovered by the Geological Survey of Bangladesh (GSB) at Dinajpur's Hakimpur upazila in April 2019. Hakimpur mine also remained a source of copper, nickel, chromium, and limestone at a depth of 1,150 feet.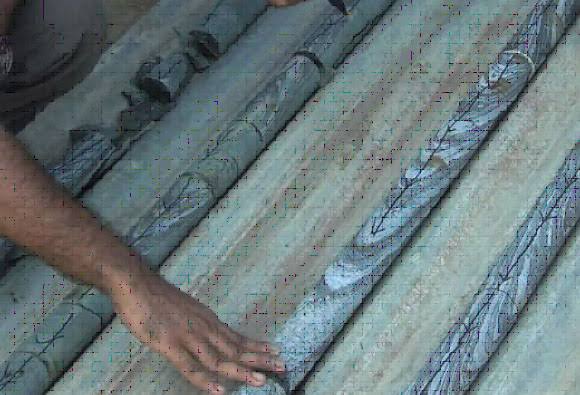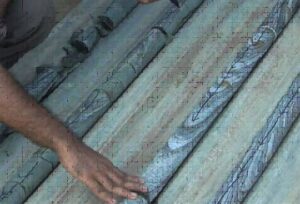 Thickness: 400-foot thick iron layer.
Depth: 1,330-1650 feet.
Area: 6-10 square kilometers.
Reserve: 500-600 million tons.
Percentage of Iron: Iron in the mine was 60%, while in most other mines elsewhere in the world it is below 50.