Geologic map of Bangladesh:
Geologic maps basically show the distribution of several types of rock and surficial deposits, and the locations of geologic structures, for example, faults and folds. Furthermore, these maps are the main source of information for various aspects of geological fieldwork, and land-use planning, including the siting of buildings and transportation systems.
The provided geological maps illustrate that the area mainly consists of alluvial sand, silt, and clay. A significant fault is present between Pabna and Godagari Upazila, where Barind clay residuum and alluvial sit are separated. I believe that these will assist to depict geology in detail of a special area, particularly a 4th-year research project.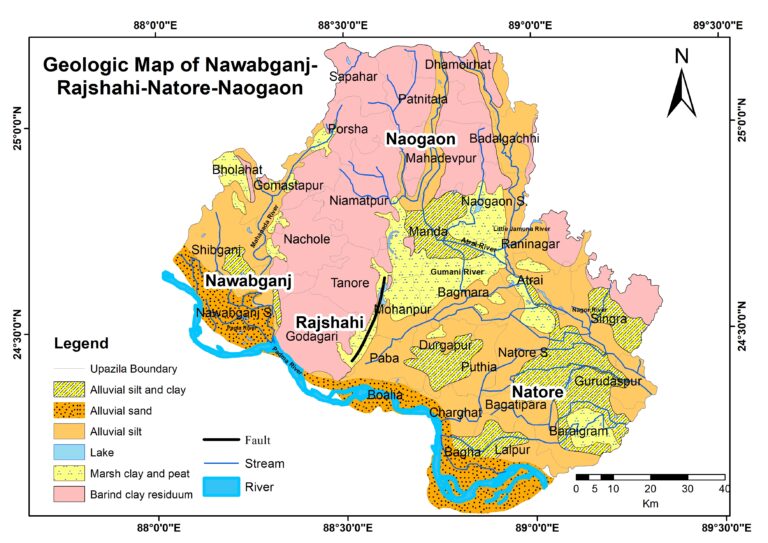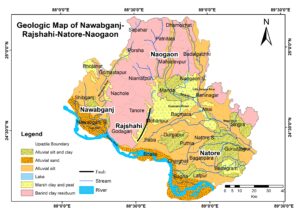 More Geologic Map of Bangladesh
⇒ চাঁপাইনবাবগঞ্জ সদর উপজেলার map
⇒ Geological Map of Chapainawabgonj district
Digital Map of Bangladesh