Adaptive Planning
Adaptive planning is a plan that is designed to adapt to the environment through implementation.
The National Adaptation Action Plan, better known as NAPA, was developed to adapt to climate change. In 2005, the Government of Bangladesh adopted this action plan under the program set for adaptation and adaptation to climate change in the light of the decision of the United Nations Convention on Climate Change.
Adaptive Planning in Bangladesh
 National Adaptation Program of Action (NAPA)
Support is being provided from Climate Change Cell of CDMP to implement the National Adaptation Action Plan. Some pilot projects of the Adaptation Action Plan have already been implemented and feedback has been provided to relevant implementing agencies and potential donor agencies.
The following areas are proposed in NAPA:
Development of agricultural crops suitable for coastal areas and motivation of farmers to cultivate flash flood resistant crops.
Capacity building of water management agencies.
Coastal forestry.
Provision of safe drinking water for coastal communities.
Adoption of social security programs including insurance system for affected areas.
Research on drought, flood, and salinity tolerant .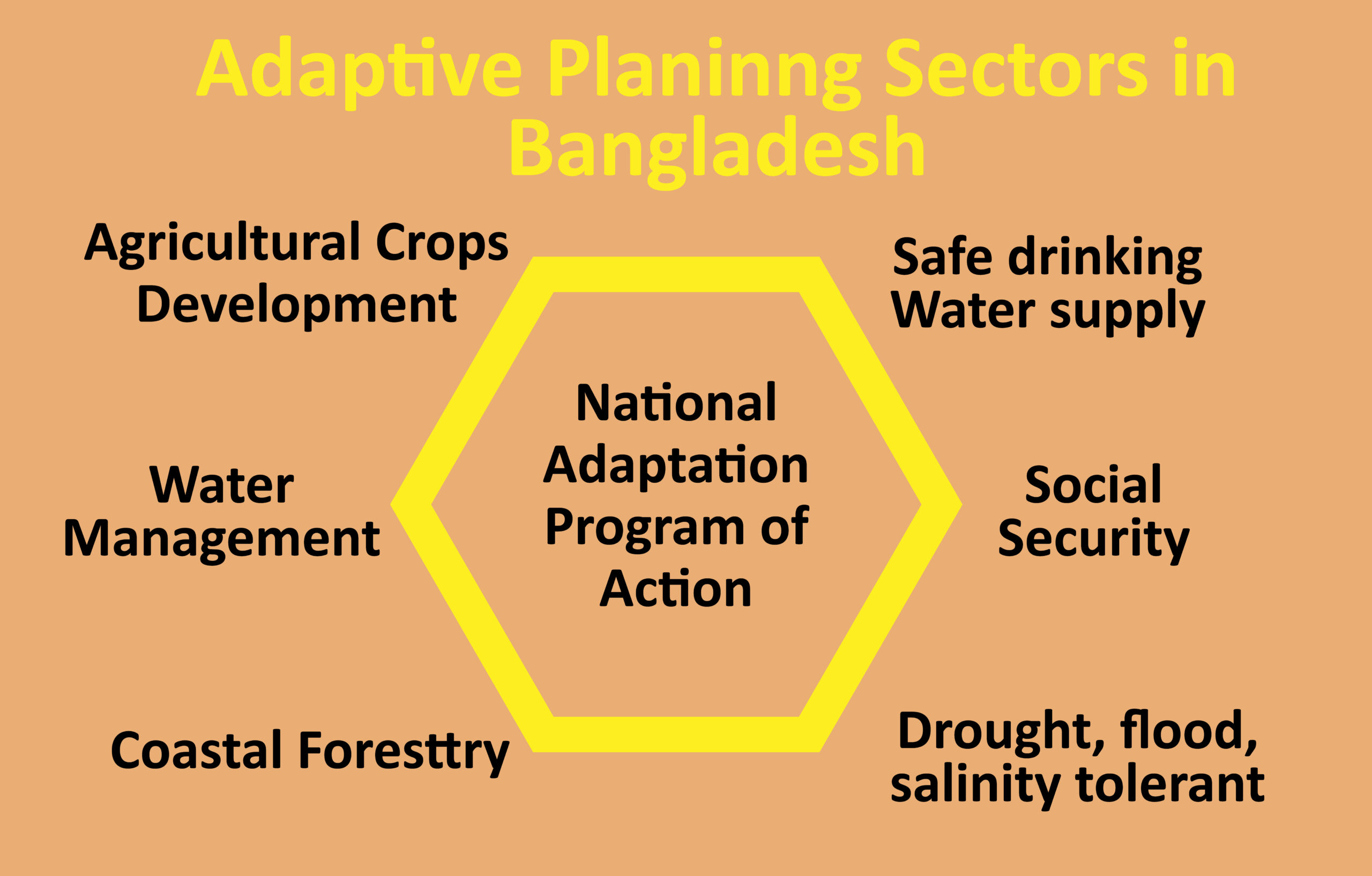 Please follow and like us: